Spirit 2 – Thrilling sound from a compact design
Spirit 2 is an on-wall speaker, in a compact, modern design. Due to its manageable size, it integrates perfectly into your living area.
Despite the compact sized cabinet, it's sound reproducing abilities are astonishing. The silk dome tweeter in waveguide execution ensures transparent and finely detailed heights while the mid/bass driver uses it's excellent abilities to reproduce voices in a balanced and natural way. So Spirit 2 is not only an excellent choice for fine stereo systems with a soundstage that belies its size, but can also be used as a centre and surround speaker in a multichannel setup. This all round talented speaker masters musicality in every discipline and plays with unexpected gusto.
Drivers

The 25mm silk dome tweeter was customized for the Spirit-series and thus fits perfectly to the mid/bass drivers. Due to the waveguide technology, the dispersion pattern, as well as efficiency were optimized. The 5 1/2″ mid/bass driver originates also from the XTZ development center. These High Quality Drive Units contribute to the excellent vocal reproduction, due to their outstanding stiffness-weight ratio, which is achieved by using a c-cone sandwich membrane, enabling a near perfect impulse response. Thus both the vocal reproduction and overall musical reproduction are very natural and accurate.
Sound Tuning

On the Rear Panel of Spirit 2 there is a jumper located which can be used to adjust the tweeter level to the prevailing room acoustics and the personal preferences. This room tuning possiblity is helpful especially in modern reverberant surroundings since the tweeter level can be reduced and thus create a more balanced sound.
Cabinet

Even though Spirit 2 is diminutive in size, the cabinet is constructed with a 25mm front panel and 18mm side and rear panels, all made from MDF. Together with the additional internal bracing, this provides a very solid and inert cabinet construction, hence the high weight and the massive impression of the speaker. To further minimize the already reduced internal resonances, a large amount of internal damping material is also utilized. Without these resonances, Spirit 2 plays with highest precision and accuracy.
Surface

Spirit 2 cabinets are painted with a perfectly finished multi-layer paint which make the speakers aesthetically appealing in a domestic environment.
Spirit 2 is available in matt black as well as matt white. In combination with the classical yet modern construction, it is easy to integrate Spirit 2 in basically every living area.
Speaker Terminals

The gold plated screw terminals guarantee an optimum connection for your speaker cables (4mm Banana plugs can also be used).
Thus a safe connection and best signal transmission can be ensured. In addition the terminal contains the jumper for the adjustment of the tweeter output level.
Tweeter
The tweeter of the Spirit series is a 25mm silk dome, which has already proven its great abilities concerning its power handling and impulse response. It is driven by a high performance magnet system to optimize the sensitivity, dynamics and power handling. The cooling is provided by low viscosity Ferro-Fluid and a high power voice coil made of aluminum and copper alloy. Due to the waveguide technology, the relative SPL capability and sensitivity increases, which leads to a minimal distortion at all volume levels. The waveguide controls the dispersion of the Tweeter, to give a similar sound characteristic, independent of the listening angle. Furthermore, the waveguide allows a lower crossover frequency, which makes the dispersion pattern of the Mid/Bass driver match the pattern of the Tweeter. Thus, the overall dispersion is perfectly balanced and controlled. The dome itself has a built-in protection against damage and reverts to its original shape after a gentle push (not recommended, but is a safety feature).
To ensure a mechanically rigid connection to the cabinet, the front waveguide is made of 5mm thick, solid aluminium, covered with rubber to dampen resonances.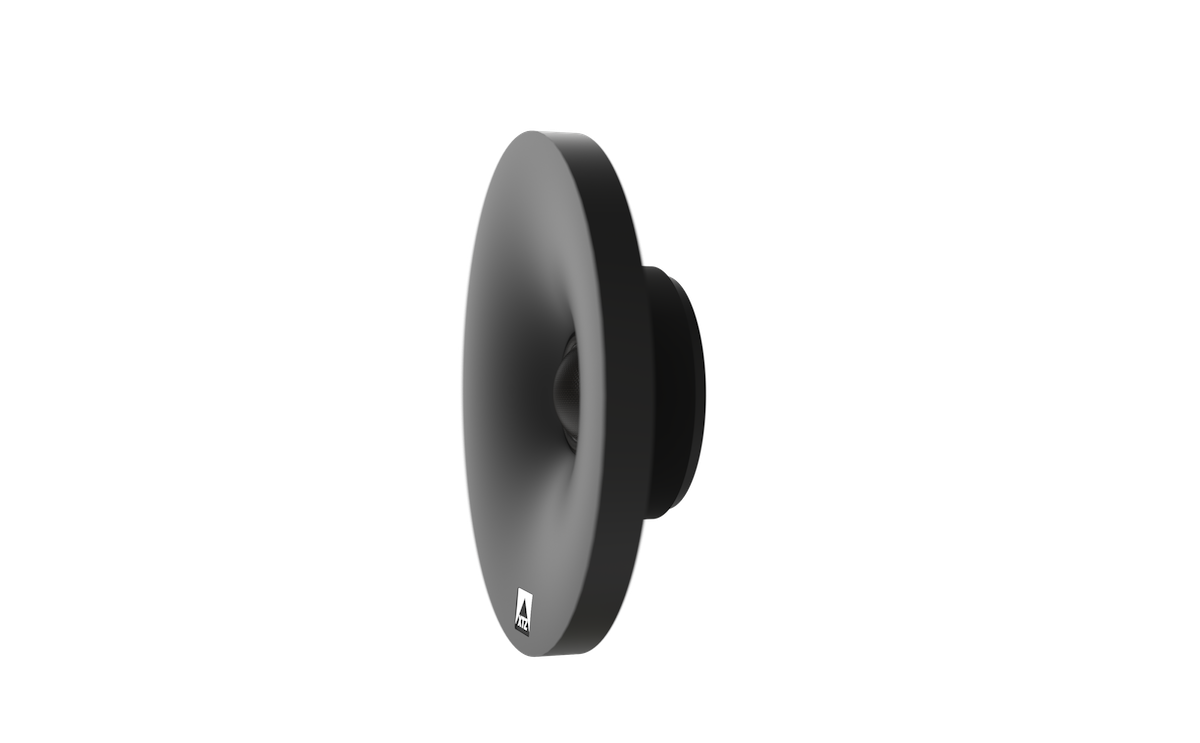 Midrange / Woofer Driver
The Custom 5 1/2 inch Mid/Bass driver originates from our own development laboratory and is customized to fit the Spirit speakers perfectly. Its membrane consists of acrylonitrile butadiene styrene (ABS) and a long fiber pulp mixture in a special sandwich construction to further increase its stiffness. Due to the lightweight materials, the cone provides an extraordinary stiffness-weight ratio and reduces resonances effectively.
The suspension spider is made of a mixture of cotton with nomex fiber.
To ensure a nearly perfect impulse response, a specially developed and extremely strong magnet system is used. Its linearity provides a long stroke without compression and enables the speaker to handle a wide frequency range, with highest accuracy.
The voice-coil is made of high temperature aluminium and copper alloy, to ensure effective heat dissipation and maintain linearity. To further avoid any edge resonances, a specially customized butyl-rubber surround is used.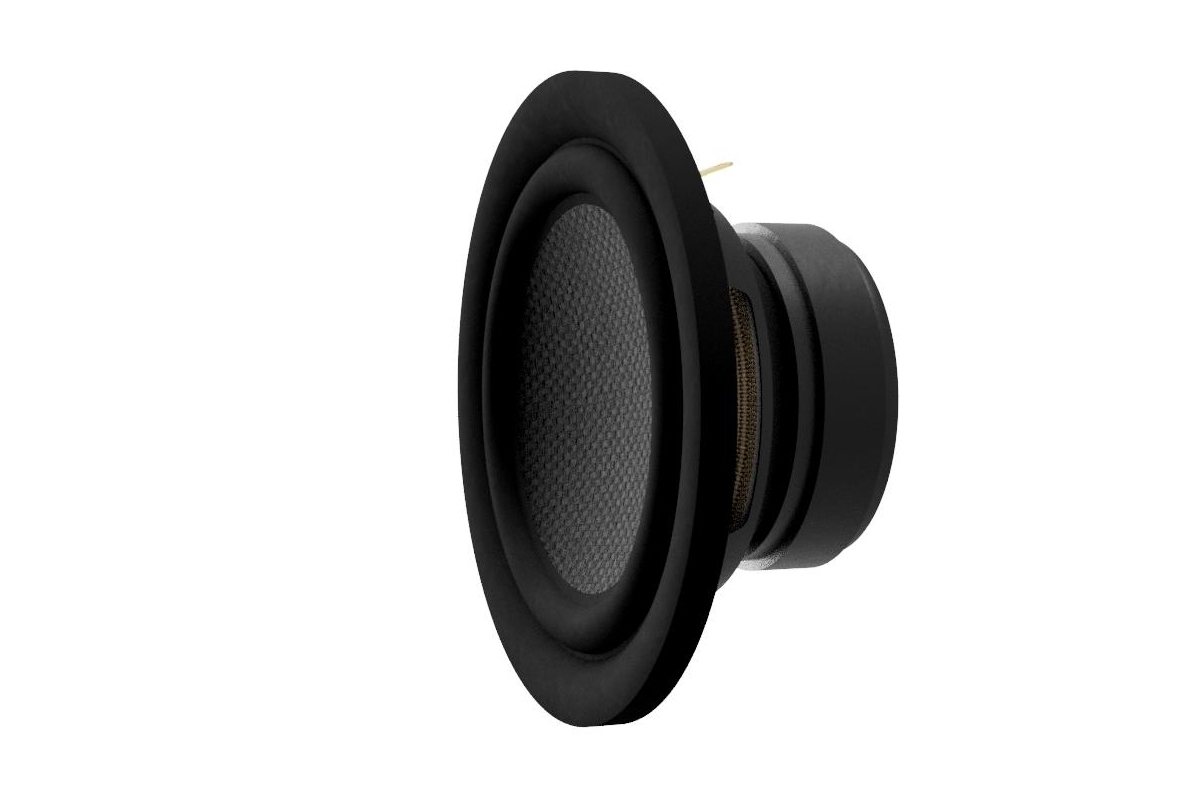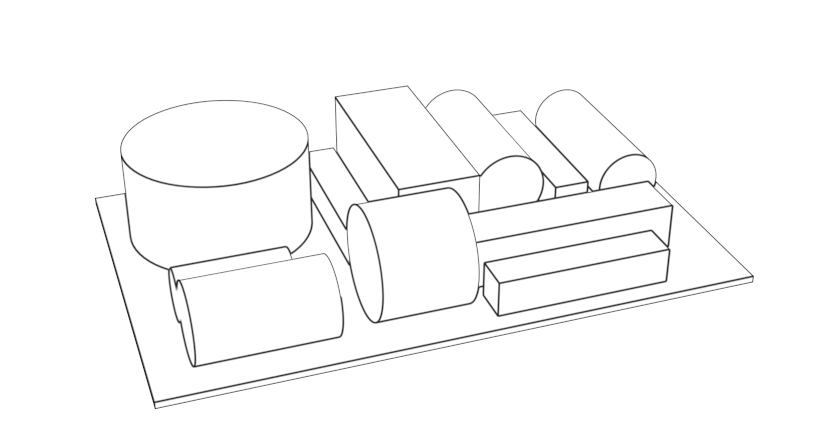 Crossover
The bespoke crossover ensures a perfect transition between the drive units.
The crossover frequencies, as well as the phase transition are optimized to provide maximum listening pleasure. The waveguide enables us to choose a relatively low crossover frequency point, hence giving very controlled high frequency dispersion characteristics.
The high quality capacitors and inductors ensure perfect signal transmission. To further minimize any unintended influences, the internal cables consist of high purity copper, which minimizes resistance.

Sound Tuning
Since every room is unique from an acoustical point of view, the speakers of the Spirit series are equipped with tuning possibilities. There is a jumper located at the terminal of the speaker, which can be used to adjust the tweeter level to the prevailing room acoustics and personal preference.
| | |
| --- | --- |
| Construction Type: | 2-way Wall-Speaker |
| Tweeter driver: | 1 x 25 mm (1″) dome tweeter (Multi-coated in Waveguide design) |
| Midrange / Woofer driver: | 1 x 150 mm (5 ¼") Cocentric Dual Layer C-ABS cone driver (Cellulose fiber, acrylonitrile butadiene styren) |
| Frequency Response: | 78 – 22.000 Hz (+/- 3dB) |
| Nominal impedance: | 4 – 8 Ohm |
| Sensitivity: | 86 dB (2,83 V/1 m) |
| Power Handling: | 150 W Short term IEC 268-5, 75 W Long term IEC 268-5 |
| Cover: | black (Matte black), white (Matte white) |
| Connections: | gold plated |
| Settings: | Treble adjustable in 2 different modes |
| Dimensions: | 200 x 350 x 120 mm (W x H x D) / 7.9 x 13.9 x 4.8″ |
| Weight: | 5,3 kg / 12 lbs |
| Color: | matte black, matte white |
| Wall mounting: | Keyhole mounting slots / Cinema Flushmount Kit (optional) |
| Warranty: | 1 year |
| Quantity: | 1 pair |
| Crossover frequency: | 3.400 Hz |
| Filter steepness: | Midrange / Woofer driver: 12 dB, Tweeter: 24 dB |